"Blythe" 35.5" Kenmore "Maid-O-Matic"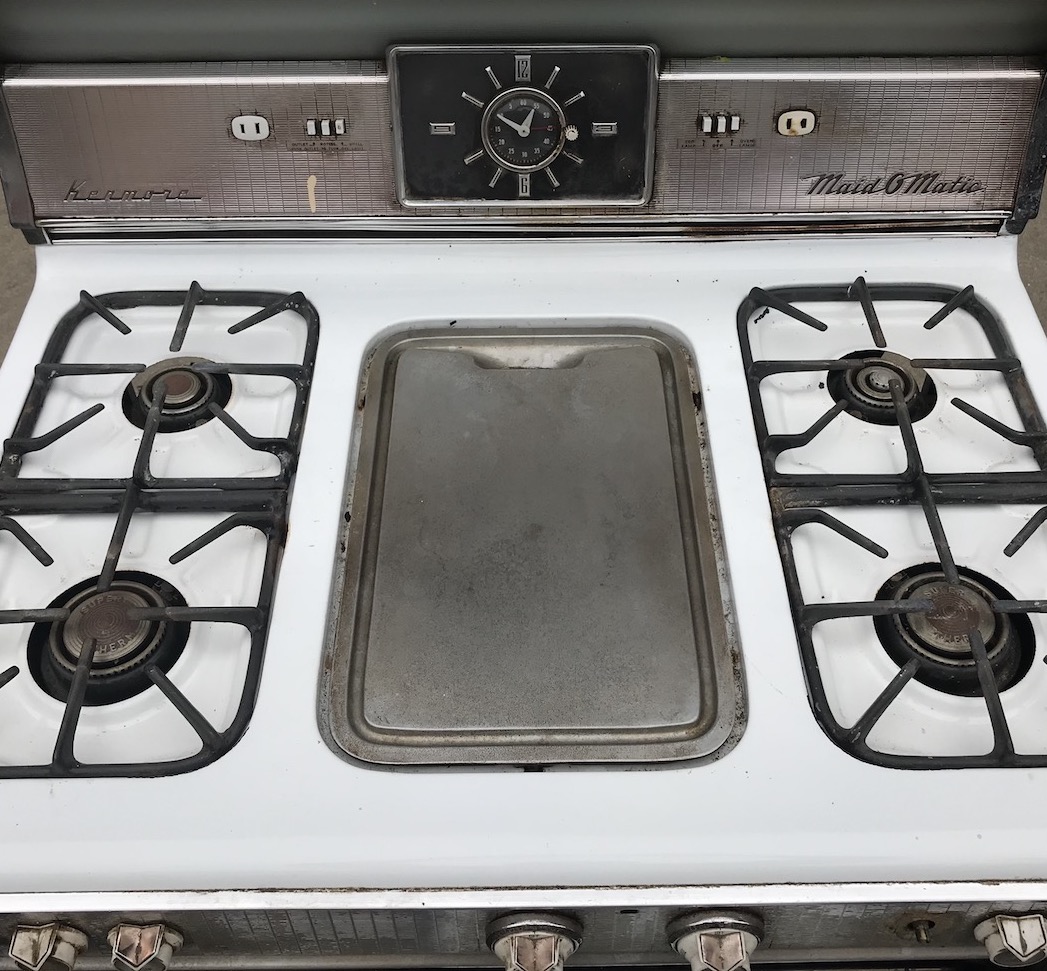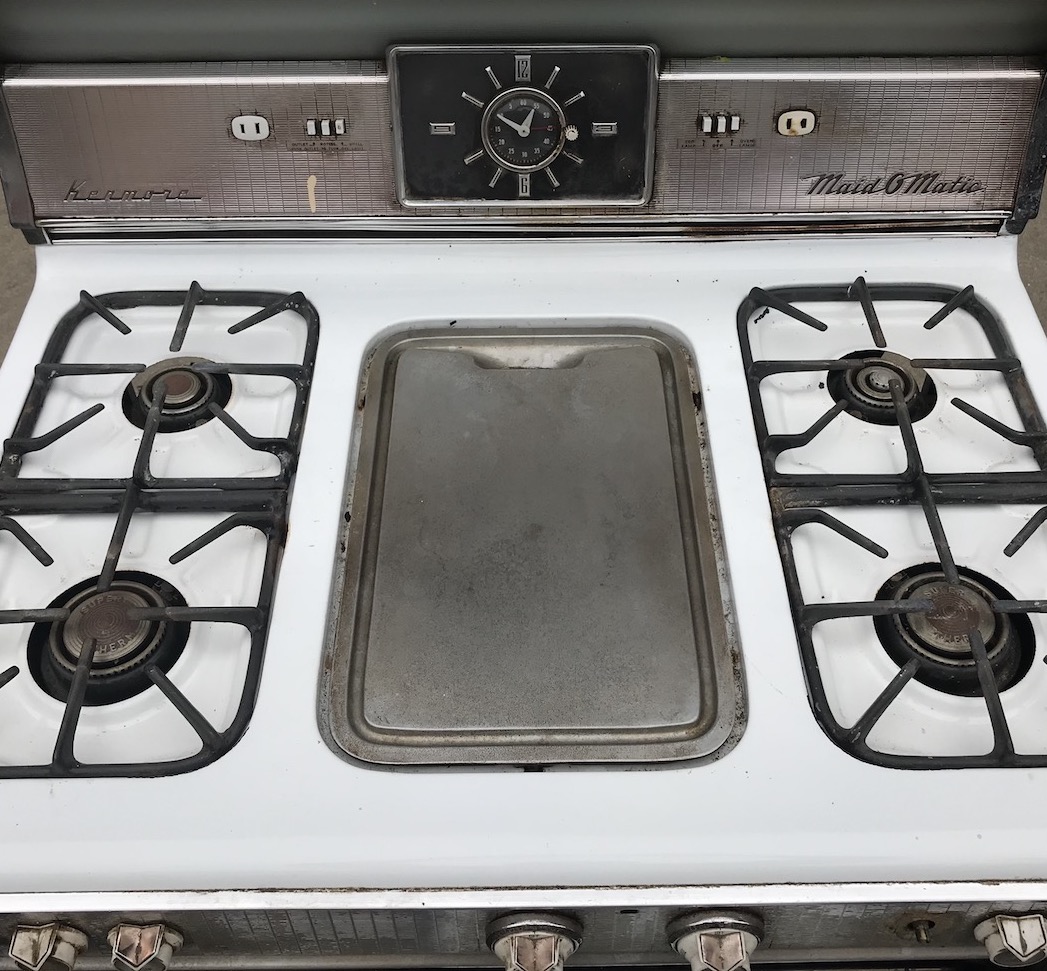 "Blythe" 35.5" Kenmore "Maid-O-Matic"
Griddle, 5 cooktop burners, mini electric rotisserie, zippy pre-hippie styling.
Just try to pretend you don't lust after this long-lost gem of Retro stove innovation, looks, and utility. Okay, we say that about practically EVERY stove on our website. Since THAT'S what we look for when we are out stove hunting, that's what you get when you're looking here at our stuff!
And dig, Big Daddy: with this here Kenmore, not only do you get Extra cooking capacity, Extra features, and the looks… so Extra cool, you also get that ka-razy "Maid-O-Matic" script on the illuminated backsplash. If only we had room in our kitchen.